Commercial Continuous Flow Gas Water Heaters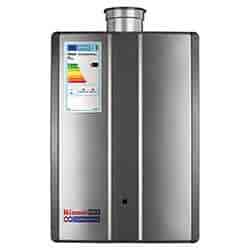 Rinnai is the best choice for continuous flow hot water. These commercial water heaters are ideal for hotels, restaurants, and other commercial or industrial establishments with limited plant room space. 
Thanks to its advanced condensing heat exchangers and patented advanced burner technologies, Rinnai ensures every cubic metre of LPG or natural gas is put to good use. Rinnai commercial water heaters are also low NOx to future-proof your hot water systems against legislative changes.
12 Items
12 Items