Patio Heaters & Flame Towers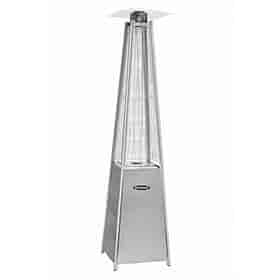 Don't let chilly evenings stop your fun! Check out our range of gas patio heaters to keep you warm and cosy, no matter the weather.
We have an outdoor heater for every use, style and taste. We have practical tabletop, big and tall free-standing patio heaters, and stunning flame towers to add a special touch to your outdoor space. They all offer superb versatility and maximum efficiency in the heat output.
Don't forget to protect your garden heater with a special cover to keep it in mint condition for longer.
9 Items
9 Items