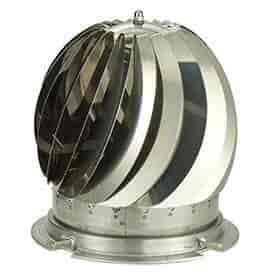 Keep the fire burning at home with our vast range of chimney cowls, caps and bird guards.
Check our MAD anti-downdraught and spinning chimney cowls available in many different finishes like the popular terracotta and stainless steel. If a sturdy yet beautifully designed rotating chimney cowl is what you're after, the Rotowent Dragon by Darco is the perfect solution. With a special patented rotating system, these roof vent caps will prevent downdraught on any chimney and wood-burning stove.
We've also expanded our range of Colt cowls, which now includes the Colt Top 2 anti-downdraught chimney cowls in two different colours. Do you need to cover your disused chimney flue? Try our best-selling MAD capping cowl in its exquisite powder-coated terracotta finish.
Items 1-12 of 28
Items 1-12 of 28