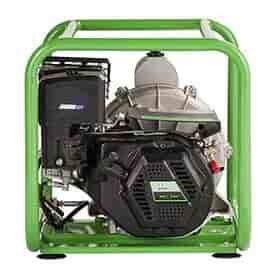 What can I do with a Water Pump?
Pump water in and out of a boat dock.

Empty and fill your swimming pool, pond, puddle or hot tub.

Drain a flooded basement and other shallow flooded areas. 

Irrigation purposes for agricultural or lawn sprinkling.

Fertilisers and pesticides distribution.

On-site construction and other industrial purposes.
Advantages of Propane/LPG Water Pumps
Made with

lightweight

aluminium for ease of positioning and transport.

The

easy-start system

makes the pump a snap to use, especially during emergencies.

The

adjustable speed

allows you to control the water flow and the drainage of discharged water.

Made for

endurance

and can run over several continuous hours.

Refuelling is

quick, clean & simple
Less noise, less CO2 emissions, and less costly

than traditional diesel or petrol-fueled pumps.
2 Items

2 Items