Burco Catering Water Boilers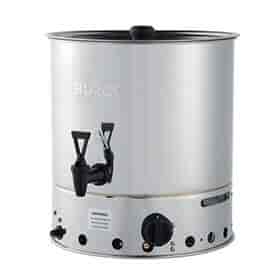 Burco is the leading manufacturer of manual fill gas water boilers in the UK and Ireland, offering innovative products for over 50 years.
Our range of Burco catering urns and accessories is suitable for various commercial premises, from small food stalls to large kitchens. Ideal as portable or static units, these boilers come with a Flame Failure Device, making them extremely safe to use indoors and out.
3 Items

3 Items