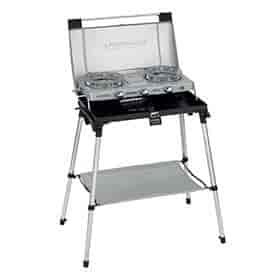 Whether you're headed for a camping trip or a picnic at the beach, you need the right camping equipment. Luckily for you, we store a wide range of portable camping gas stoves and cookers for any use and occasion.
Do you need a double camping stove or maybe a camping stove with a grill? We've got them, too!
Take a look at our outdoor stoves by Outback, Campingaz and other top-quality brands, and enjoy your alfresco dining wherever you are.
11 Items
11 Items