Gas Boiling Rings and Burners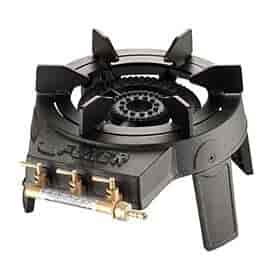 If you need a gas burner for your next outdoor adventure or scout trip, we're sure to have a gas boiling ring to suit. Our range is the largest and most comprehensive in the UK, and it includes single, double and triple cast-iron boiling rings and portable gas burners.
Why not check some of the best cast iron gas boiling rings by Foker? Or wow everyone at the campsite with our new genuine Paella gas burners made in Spain by Belseher? With so many outdoor burners, you're really spoiled for choice!
Items 1-12 of 64
Items 1-12 of 64